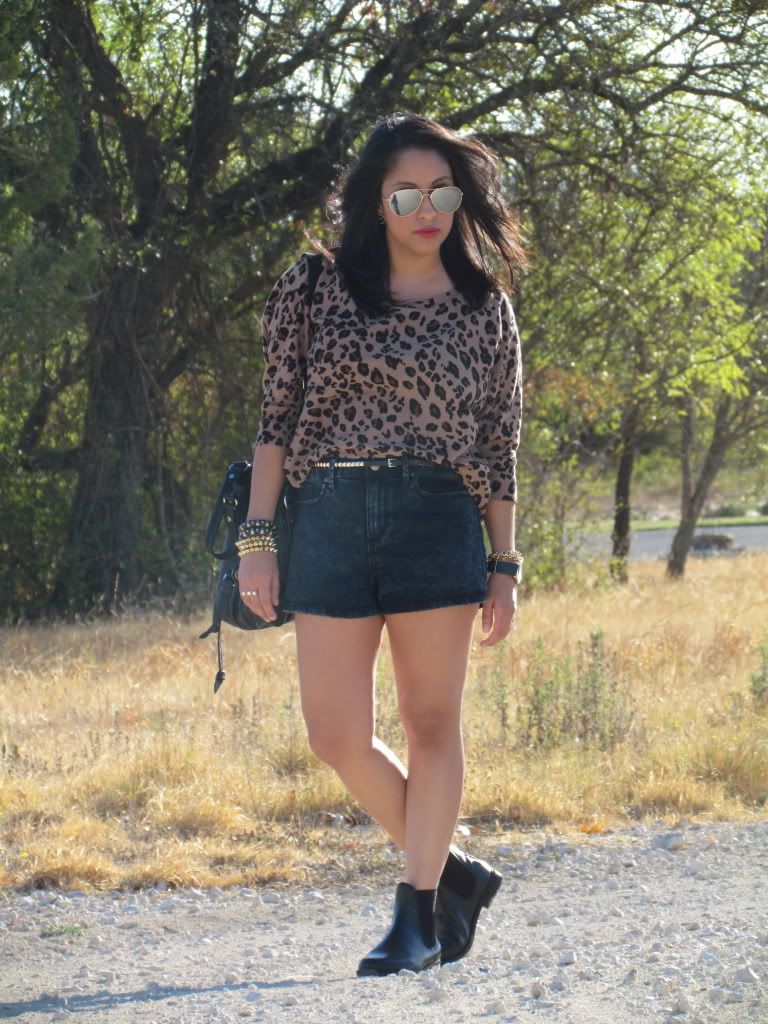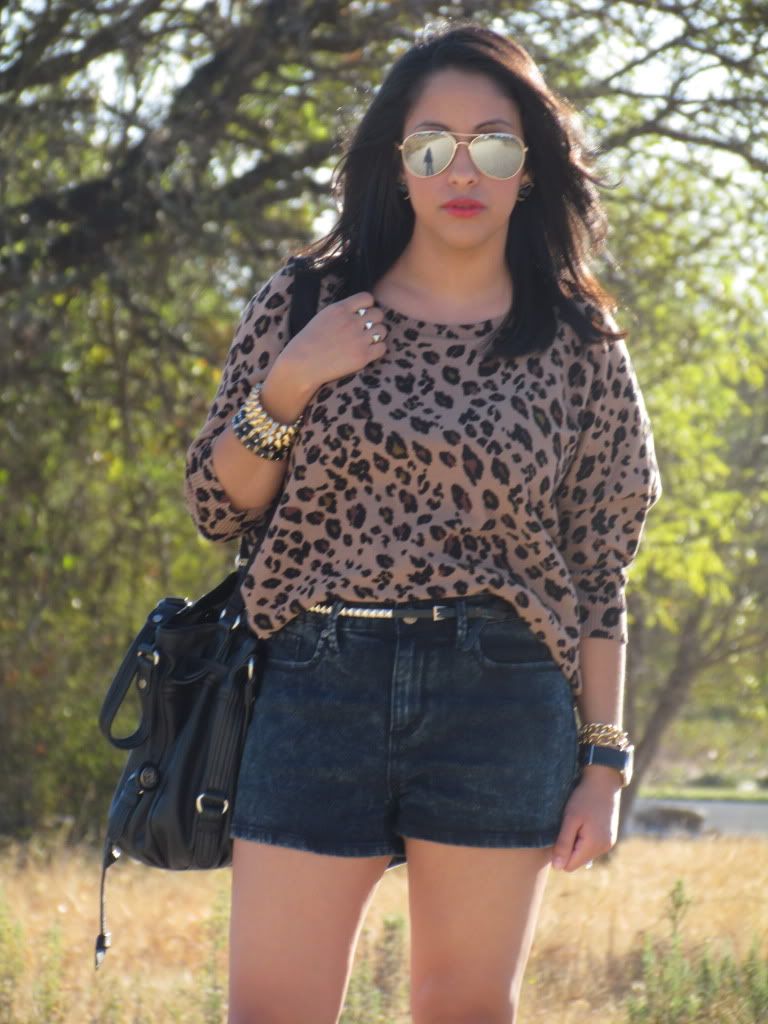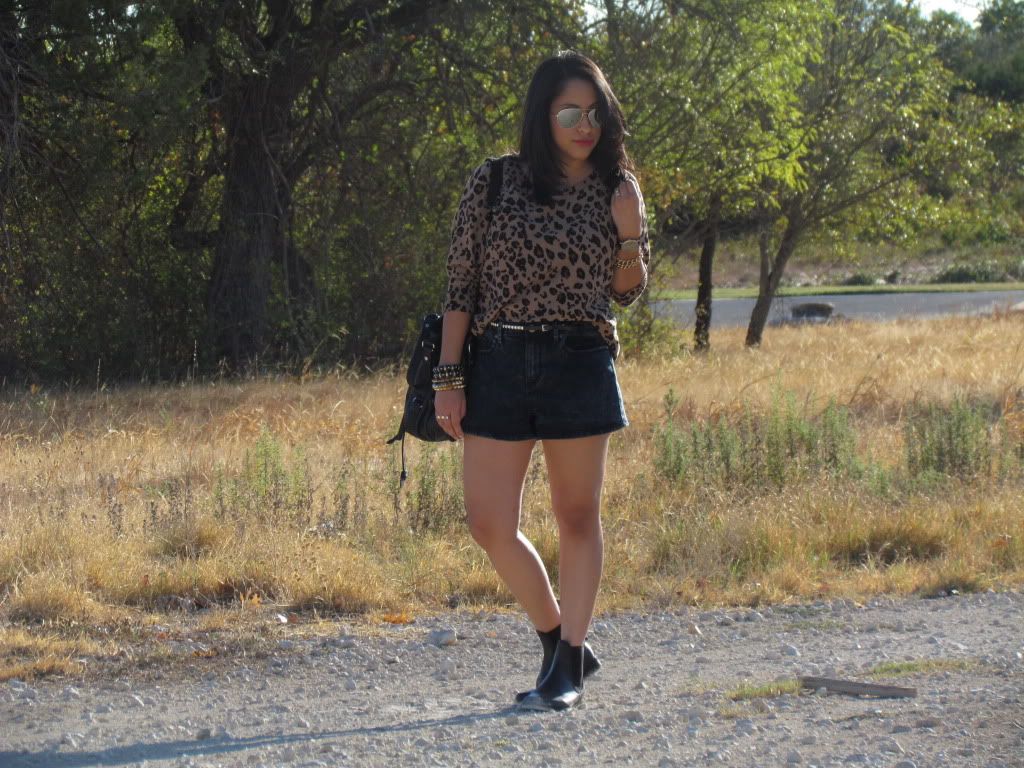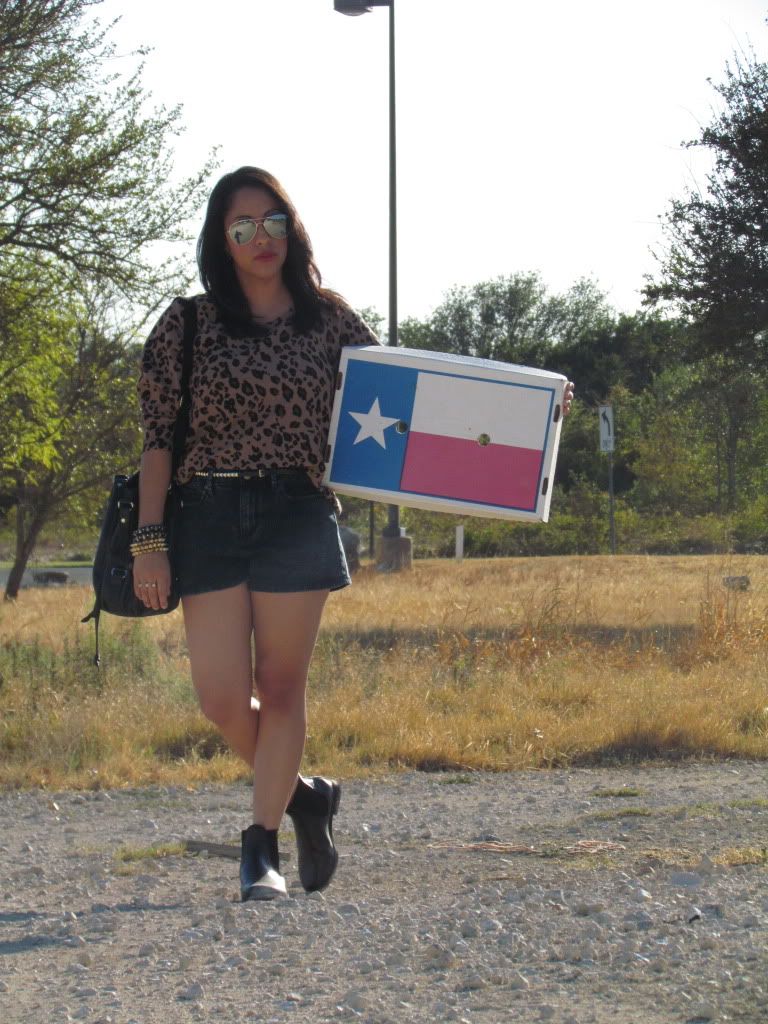 Sweater, shorts & accessories-Forever 21/Boots-Asos/Bag-The Sak/Watch-Kenneth Cole/Sunglasses-H&M/Belt-Hot Topic
Yes, everything is bigger AND BETTER in Texas. We randomly found this box top in this field while we were taking pictures. It was so meant to be.
So I guess by now you can tell how "different" my style can be. I can go from being girly and cutesy one day to grungy the next. I do have to say that I prefer the "grungy" side better. I feel like I'm more in my element. Maybe that's because I went through a punk phase back in high school or that fact that I am seriously infatuated by the ever so dreamy Kurt Cobain. I've gone on one of my tangents now-I apologize.
I hope you all like it! <3