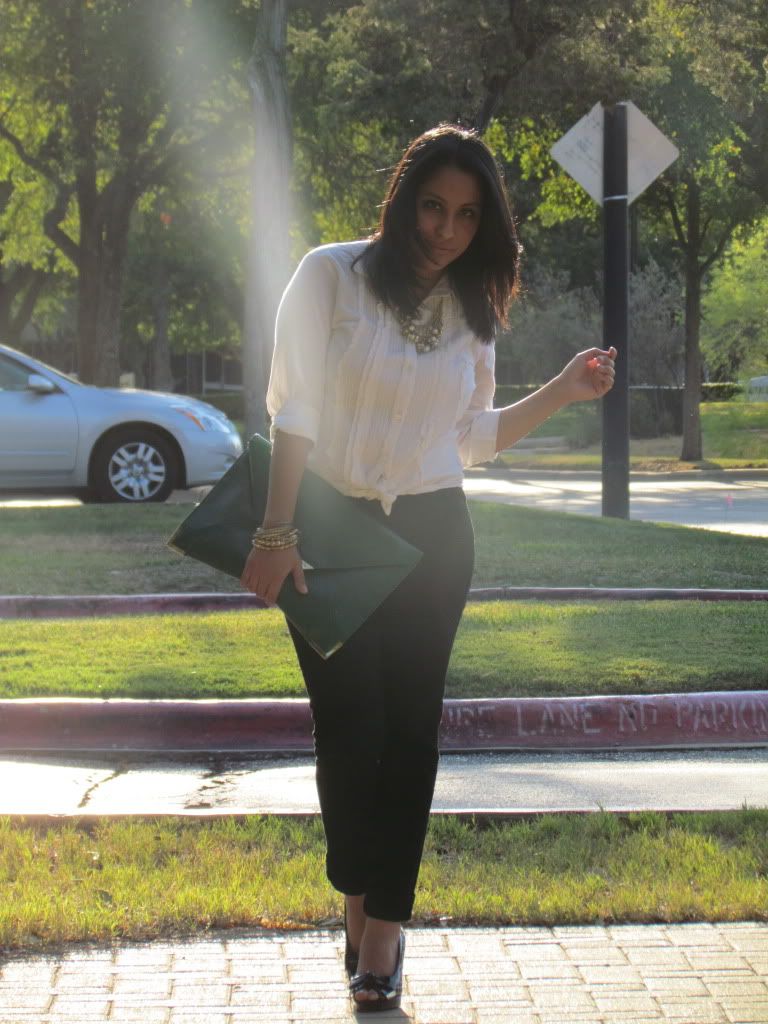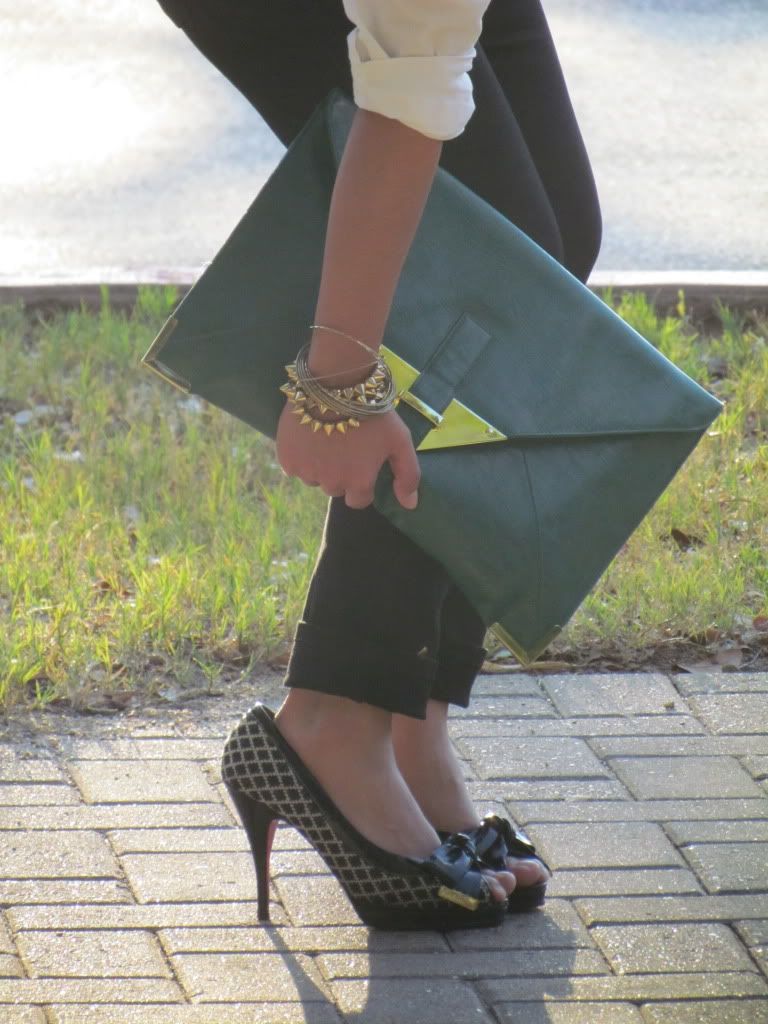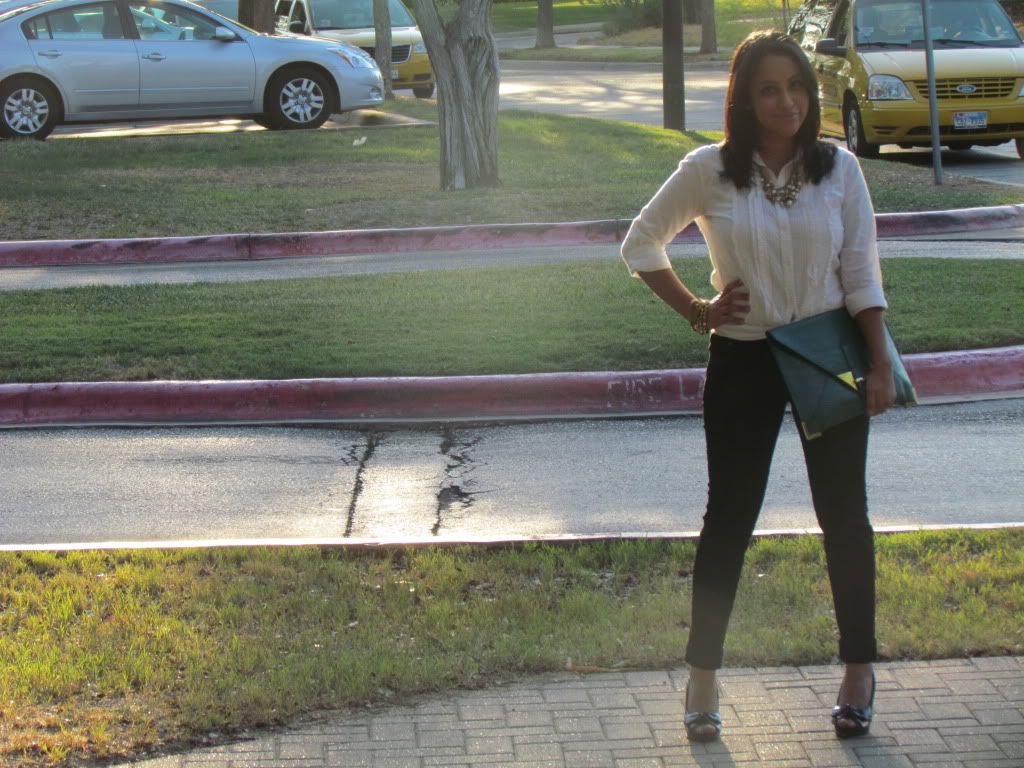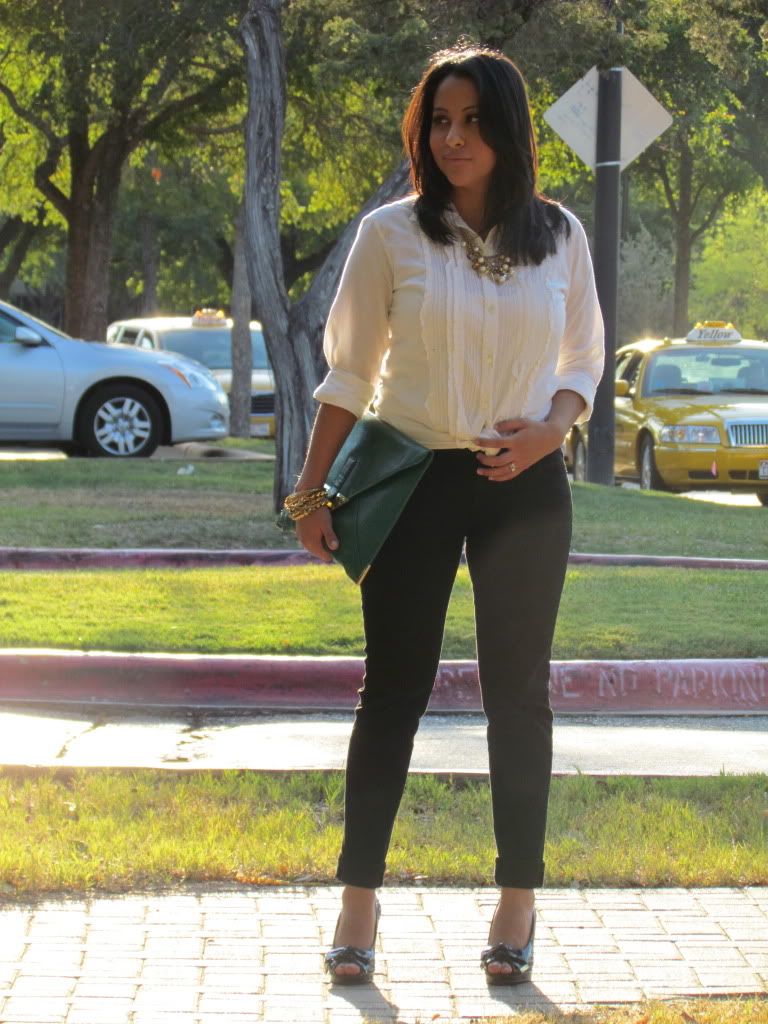 Blouse-thrifted/Black pants-Zara/Peep-toe shoes-Betsey Johnson/
Gold accessories-Forever 21/Clutch-Asos.com
So apparently my camera does whatever it wants, WHENEVER it wants. That ray of light kept coming in and out of the pictures, but I think it also might've been my husband moving around while he was taking them.
ANYWAY, I love this new envelope clutch I ordered from Asos.com. I had actually just received it a few hours earlier in the mail and I couldn't wait to wear it. Literally. I ordered a couple of other things, but I'm waiting an appropriate amount of time to wear those. Maybe tomorrow? Haha :

)
Later that night, we met up with a couple of friends downtown. I was so excited to see my friend Athena and her husband Luis in Austin! It was definitely quite a fun night!